IPC-A-610 – Acceptability of Electronic Assemblies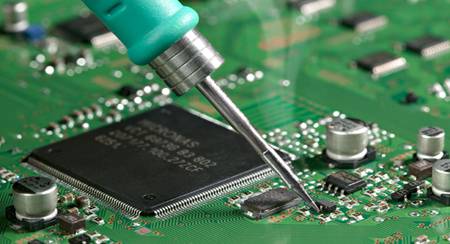 AP Solutions, Inc is a licensed IPC certification Center
IPC-A-610 training is conducted by IPC Certified Master Trainer (MIT).
With its comprehensive criteria for printed circuit board assemblies, IPC-A-610 is the most widely used inspection standard in the electronics industry and has earned an international reputation as the source for end-product acceptance criteria for consumer and high reliability printed circuit assemblies. IPC-A-610 is now updated to include lead free.
Why earn IPC-A-610 certification?
Certification in this industry traceable program demonstrates your commitment to continuous improvement of product quality and reliability.
AP Solutions, Inc offers this training program at both the operator level (CIS) and the trainer level (CIT). CIT training prepares the instructor to teach all of the CIS training modules.
Topics:
Purpose and application of IPC-A-610
Hardware installation
Soldering criteria, including lead-free connections
Soldered connection requirements for connecting to terminals
Soldered connection requirements for plated through holes
Surface mounting criteria for chip components, leadless and leaded chip carriers
Swaged hardware and heatsink requirements of mechanical assemblies
Component mounting requirements for DIPs, socket pins and card edge connectors
Jumper wire requirements
Solder fillet requirements for all major SMT component groups
Soldering problems such as tombstoning, dewetting, voiding and more
Criteria for component damage, laminate conditions, cleaning, and coating.
CIT Program Extras
How to establish and maintain the integrity of the certification program
Steps to effectively use the lesson plan and materials
Tips on inspection
Essential trainer skills
Instructor guide with lesson plans, reference material, and training guidance
Written tests with answer keys
A CD-ROM with visual aids and electronic copies of training support forms