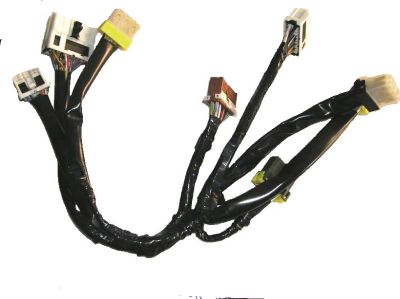 IPC/WHMA-A-620, Requirements and Acceptance for Cable and Wire Harness Assemblies
is the first industry consensus standard for cable and wire harness fabrication and installation. Classes of products are defined and include criteria for Target, Acceptable, Process Indicator and Defect conditions to support the collection of visual quality acceptability requirements for each class of workmanship.
PC/WHMA-A-620 describes acceptability criteria for crimped, mechanically secured and soldered interconnection and the corresponding lacing/restraining criteria associated with cable and harness assemblies.
Some WHMA-A-620 Instructor Training Course Topics
Cable and wire dimensioning, tolerances and preparation
Crimp terminations:

Stamped and formed contacts
Machined Contacts

Insulation displacement connections
Ultrasonic welding
Soldered terminations
Splices
Connectorization
Molding and potting
Marking and labeling
Co-ax and twin-ax assembly
Wire bundle securing
Shielding
Installation
Wire wrap (solderless)
Testing of Cable/Wire Harness Assemblies