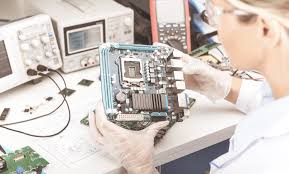 IPC Certified Standards Expert 
What is an IPC CSE?
A CSE is an individual who has demonstrated the knowledge, skills and abilities required to act as a subject matter expert for a specific IPC standard or group of standards.
A CSE can be certified in one or more of the following IPC Standards:  IPC-A-610,  J-STD-001,  IPC/WHMA 620,  IPC-A-600,  IPC 7711/21
How does a CSE differ from a CIT?
 CSEs are not trainers and therefore, CSEs are not required to train
IPC Certified Specialists (CIS) as a requirement for recertification. 
 The CSE Certification Exam validates an individual's understanding of a specific IPC Standard
CSE candidates must successfully complete the following exams:
 1.  Enhanced Policies and Procedures Exam
 2.  General Knowledge Exam
 3.  Standard Endorsement Exam
Additional Information
– Certification is valid for two years
– Exam retakes are possible for an additional fee
– CSE's that wish to certify to one or more additional standards are only required to take the standards endorsement exam for each of those standards
– CSE certification candidates are advised , but not required, to take the CSE\CIT training program in order to sit for the CSE certification exams.  
– CITs may take the CSE exams and become CSEs.  Each certification is managed separately.